Pousada Casa da Lua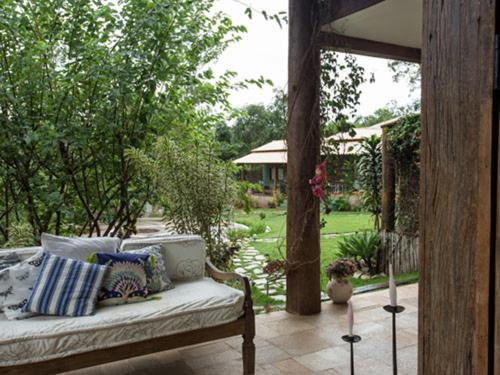 The Casa da Lua Pousada was born in 2009, when a trip to Alto Paraíso de Goiás, Tatiana Mandelli was delighted and wanted to make that place your home, with the dream of creating closeness to nature and enjoy the tranquility that the city provides.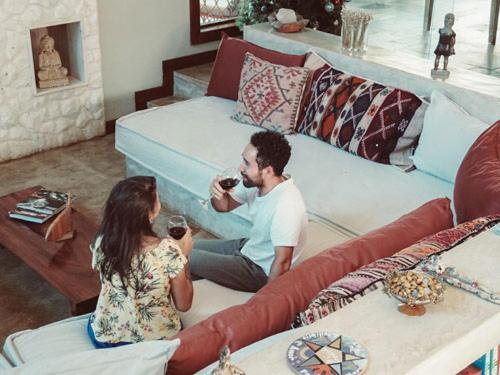 The house was designed with spacious, comfortable and sophisticated spaces. Its decor inspired by the Mediterranean style, has the ambiance of Tidelli and various mined parts. This Pousada de Charme, only 10 rooms, is surrounded by a beautiful garden with 2000 square meters, with a fountain and hammocks. The construction and accommodations have balconies and crannies. - Also facing Morrão, from where you can enjoy the sunrise and moon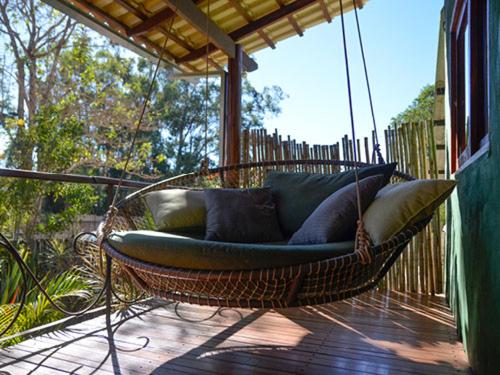 The hostel offers an excellent breakfast, with a wide choice of delicacies served time for each guest and various organic products - also harvested's own garden. Another great advantage of the Pousada Casa da Lua is the exclusive service of massage offered to guests in their accommodation, preserving its comfort and privacy. Come and enjoy the beauty of this heavenly place. Located within the city of Alto Paraíso de Goiás, on the way to Morrão and the waterfall of Loquinhas, few meters from the Bamboo Square.